Zócalo is set to launch in the UK after recruiting master franchisees, Pritesh Amlani and Shivum Amlani who will be responsible for the expansion of the brand across the country.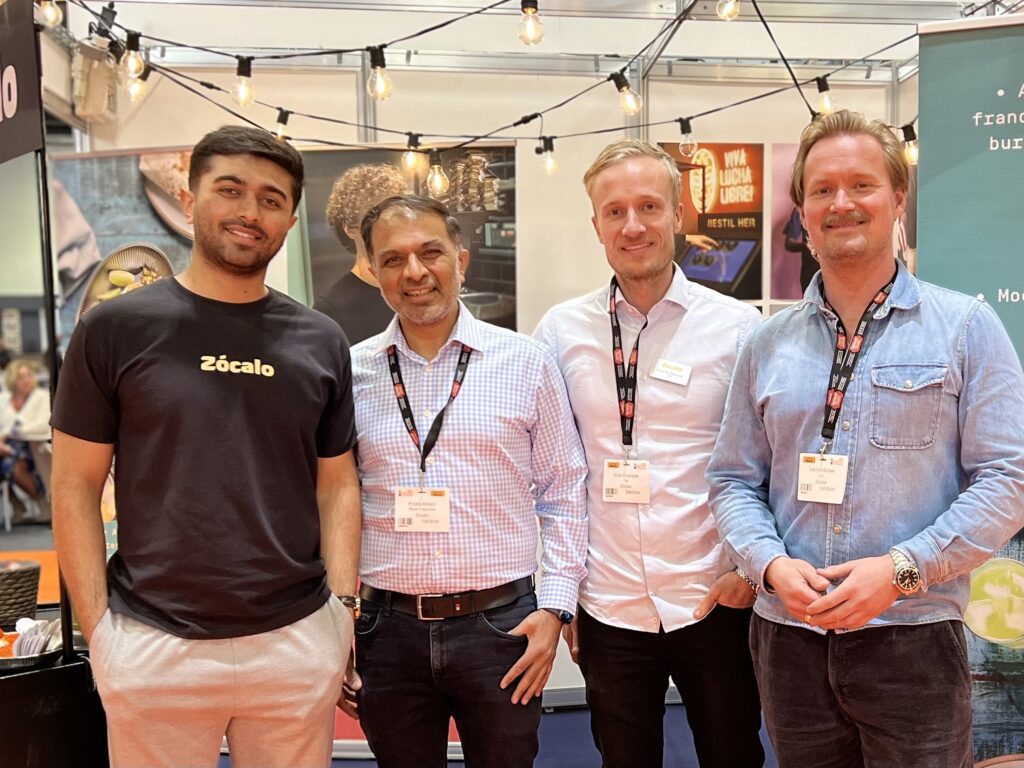 With 25 restaurants already located in Denmark, Sweden and Iceland, the team aim to build on their success and expand internationally to become one of the leading Mexican restaurant chains. The Zócalo concept combines fresh, quality and healthy Mexican food, allowing customers to tuck into a delicious range of guilt-free burritos, tacos, quesadillas, nachos, burrito bowls and more.
Leading franchise specialists, Accentia Franchise Consultants facilitated the recruitment of Zócalo's master franchisees. The full service franchise consultancy has over 40 years of experience in the industry and has supported 80 brands in establishing and developing effective franchise networks.
Pritesh and Shiv both have experience growing businesses from the ground up and have previously operated various franchise brands. They are both delighted to bring the Zócalo franchise over to the UK and develop a strong presence of successful restaurants across the country.
"We are delighted to have secured the Zócalo UK Master Franchise. Meeting the
founder and visiting the sites in Copenhagen as well as tasting the delicious Mexican food has indeed excited us to launch the Zócalo Fresh Happy Mex brand in the UK. We are looking forward to working closely with our regional and unit franchisees in the future."

Pritesh & Shiv
Zócalo is well placed to be able to meet the surge in demand for healthier food alternatives, as well as provide vegetarian and vegan friendly options. Mexican food is perfect for vegetarian and vegan diets as traditional flavours and spices can enhance any dish and meat can be easily swapped out for plant based proteins. The cuisine also became the most popular Veganuary choice in the UK for the second year running.
"We at Zócalo are truly delighted to have found the perfect master franchisees for the UK. Zócalo is a modern and unique Mexican fresh food concept which we think will have a lot of success in the UK. We have multiple opportunities for regional,single and multi-unit franchises throughout the UK."

Einar Örn Einarsson, CEO of Zócalo Restaurants
Owning a Zócalo franchise is a lucrative opportunity for any food entrepreneur looking to own a successful business with the support of a well-established brand and highly experienced team. All franchisees will receive initial training (product and sales training), access to personal development, a fully fitted premises, network-wide activities (ongoing training and conferences), marketing support and more.
Zócalo is seeking suitable entrepreneurs across the UK to own regional and unit franchise territories. Passionate, outgoing and driven individuals who have a passion for good food are encouraged to apply. Ideal franchisees will need to be able to demonstrate excellent customer service and business acumen.
The Zócalo team look forward to rolling out locations across the UK and beyond, establishing Zócalo as the go-to place for fresh, fast and tasty Mexican inspired food.
---
💻 Do you want to write about Zócalo? You can find photos and contact information on our news page
---
Zócalo is a multi-award-winning Mexican restaurant providing delicious, fresh and healthy Mexican food from burritos to quesadillas, nachos to tacos – there's something for everyone. Guests can either choose from a set menu or create their own unique Zócalo meal and dine in a relaxed, bright and modern environment. Quality, honesty, openness and simplicity are at the heart of the Zócalo concept. Zócalo has acquired a number of awards including Tastemaker of the Year 2011 and Best Fast Food of the Year 2012 in Sweden.